Over time this page may grow a bit into a somewhat properly curated list of relevant and interesting resources for those wanting to further explore core themes of the site on their own. However, I'll start it off initially by adding resources that I am already aware of, and only over time, with more and more coming to my attention, and repeated rounds of re-organizing and re-assessing this might result in something that properly reflects what is more and less interesting, practically relevant, or thought-proviking. Bear with me.
What I offer below are not reviews, just pointers. If any of them triggers your interest, more info is easily found in cyberspace. Whenever I know of a video of an interview with or talk of the author that provides a good sense of her/his approach and thought I've embedded it.
running books
Running with the pack. Thoughts from the road on meaning & mortality – Mark Rowlands
Very good running read, taking a philosophical perspective. Different from most and with some real gems of insight.
Footnotes. How running makes us human – Vybarr Cregan-Reid
First book about running that fully takes my perspective of it as a way to be in an environment. By a lecturer of English lit, very intellectual but chock-a-block with interesting insights, quotes and astute ways of verbal expression. Very good read.
Natural born heroes. The lost secrets of strength and endurance – Christopher McDougall
Successor of 'Born to Run' about parkours, fat burning and some other really interesting basics. Similar narrative structure as Born to Run: an adventure story interspersed with 'science' chapters. The science is mostly convincing, the adventure story, unfortunately too unselfconsciously American. War is just not an adventure. I'm pretty sure that is why this book doesn't seem to catch on as its predecessor. The science is every bit as interesting, the story, however captivating it might be, just doesn't do it for me. The Tarahumara paradise was also a fantasy,  but the depiction of Cretan culture is plain ridiculous and thus a bit of a put off.
Running free – Richard Askwith
Good book about running by the author of Fell running classic 'Feet in the Clouds'. At heart a pamphlet questioning Big Running (business). Lots of mindful running arguments, the joys of natural environments and other subjects with a great potential to become Happinez bullshit but he manages to stay grounded and muddy most of the time. The focus on rural environments makes the perspective blind to cityscapes but who cares, as long as the read gives good ideas.
running, other resources
walking books
Wanderlust. A history of walking – Rebecca Solnit
Magisterial Glassperlenspiel book about walking, nature appreciation, urbanism and many other things.
The lost art of walking – Geoff Nicholson
Very enjoyable read, and very different from what I had expected based on its subtitle The history, science, philosophy, and literature of pedestrianism. Although the book fully deserves that subtitle. Which is exactly why it is such a good read. Meandering through the universe of pedestrianism, looking at it through lenses of literature, music, sports, and many others, astute observations, detached and humorous, and a style of writing that I admire.
cycling books
The Dutch blueprint for urban vitality. Building the cycling city – Melissa & Chris Bruntlett
Superbly readable overview of everything that matters regarding (turning cities into) cycling-centrc planning. Great resource book.
sports in general books
The Sports Gene. Inside the science of extraordinary athletic performance – David Epstein
The 10,000 hour rule 'against' nature. Obviously both have value. Which is what the author says. Fabulous read, basically a popular science book. Very instructive and well-written.
The story of the human body. Evolution, health, and disease – Daniel Lieberman
Overview by 'barefoot professor' Lieberman. Thorough, very measured, and thus also a bit boring, but interesting. Running is pretty central to his thesis on what we are made for, so those who have been inspired by 'Born to Run' should certainly read this way more thorough treatment of our species as persistence hunters.
A
Singapore books
Living in a Garden. The greening of Singapore – National Parks Board/Timothy Auger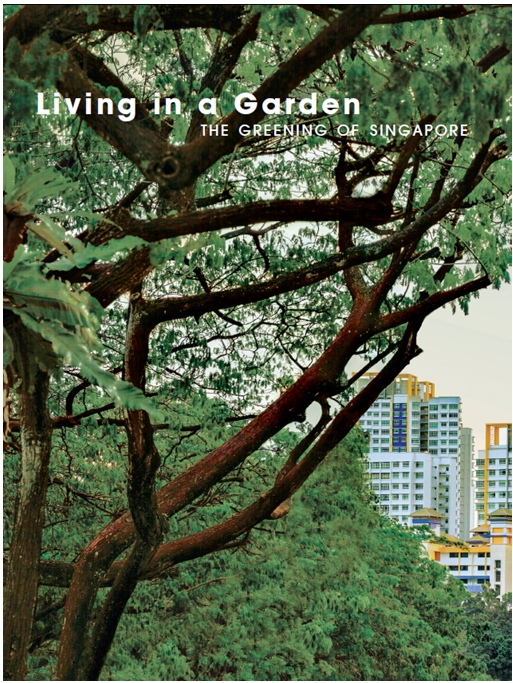 Historical and PR overview of the development of Singapore as a garden city.
Singapore shophouse – Julian Davison & Luca Invernizzi Tettoni
Coffee table book about the history of the Singapore shophouse, its various incarnations. Lots of nice pics, but the descriptions are stuffed with architectural jargon. So good for architects and hsitory buffs, not so good for the general interest.
Our homes. 50 Years of housing a nation – Warren Fernandez
A history of HDB for its 50th birthday. Very miuch a eulogy but informative nevertheless.
Crossroads. A popular history of Malaysia, Singapore – Jim Baker
Broadstrokes overview of the history of the region. Good intro.
Singapore, other resources
urbanism books
Scale. the universal laws of life and death in organisms, cities and companies – Geoffrey West
Fascinating mathematical approach to simplicy underlying complexity. Great read, but also enlightening because it shows how little this kinda approach has to offer. It is not going to solve our problems. However, anyone interested in cities (and any of the other complexity examples he explores) should read this to be sensitized to some of the universals underlying the seemingly endless diversity. You'll never look at cities in the same way.
Hungry city. How food shapes our lives – Carolyn Steel
Enjoyable read that made me look at cities differently. The only negative was the final chapter which struggles to do the impossible: it's all shit but we can turn it around…Understand  that it is impossible to get anything published that doesn't end on a fictitious up note, but it is always a big downer to me because the quality of these but-there-is-hope is always so much lower than the analyses preceding them that they have the exact opposite effect of what they're supposedly aiming for.
we and the world
The spell of the sensuous – David Abram
One of the best and most eye-opening books that I have read recently, despite my problems with some of his arguments/assumptions. A spectacular argument for the philosophy of the flesh perspective, with many (for me) new and refreshing and thought-provoking insights. The first ever thing I read which made we wonder if phenomenology is indeed a worthwhile approach (its opaque language use and sometimes very suspect political leanings – Heidegger – were always too big a barrier for me).  A defense of animism that convinces. But apart from all of that conceptual thrill, his language is singularly poetic without being merely suggestive. A strange and unique combination of clarity and beauty.